Alex Nase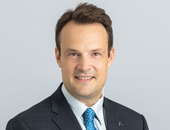 Professional experience
Alex was admitted as a Legal Practitioner in Queensland in 2005. Alex practised as a Barrister at the private bar, for about two and a half years, before joining Cowen Schwarz Marschke (formerly Tucker & Cowen) as a solicitor in September 2007. Alex was appointed an Associate of the firm in October 2011 and Special Counsel in November 2015.
Alex predominantly practises in the areas of commercial litigation and insolvency. He has acted for a variety of clients, including property developers, lenders, insolvency practitioners and business owners in many complicated and substantial litigious matters, over many years.
Alex has experience acting for clients in a wide range of matters, including contractual disputes; claims for injunctions or other equitable relief; professional negligence claims; partnership and shareholder disputes; construction disputes; claims to recover loans or realise securities; insurance claims; claims under the Competition and Consumer Act 2010; and claims under the Corporations Act 2001.
Qualifications
Bachelor of Laws (Hons)
Bachelor of Arts
Solicitor of the Supreme Court of Queensland
Member, Queensland Law Society
Please contact us using the web form below or you are welcome to call 07 300 300 00.