Cowen Schwarz Marschke is recognised as one of the pre-eminent employers of graduates in Queensland.
Cowen Schwarz Marschke's retention of professional staff is almost unique in the Queensland environment. Some employees have worked with the firm for 15 years or more.
We aim to employ staff with good academic results in professional subjects and a wide and diverse range of other interests and activities.
The firm generally accepts applications from prospective graduates in March of each year for employment. Interviews are conducted over March and April, with offers of employment generally being made April to May each year.
Graduate Experience
All graduates will receive a wide range of litigation, commercial and insolvency experience from all senior members of staff. All of our graduates have been admitted as Solicitors, with considerable experience in each of the fields in which the firm practices, and other experience in relation to commercial fields of law such as property law, revenue law and associate fields.
Professional Development
The firm offers a comprehensive professional development programme. In addition to the wide range of quality experience, graduates will be expected after 12 months to manage their own matters with direct exposure to clients, issues of legal importance and assisting with Court appearances.
The firm also encourages continuing education, sponsoring not only in-house legal education, but also external CLE and further formal education programs such as Masters degrees.
Applications
Intending graduates should lodge formal applications or queries to: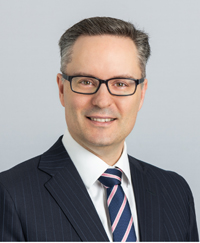 Mr David Schwarz
Staff Partner
GPO Box 345
Brisbane Qld 4001