Cowen Schwarz Marschke is recognised as a leading employer of graduates in Queensland and we are looking for out next STAR Graduate for a 2024 intake.
Our Firm
Cowen Schwarz Marschke Lawyers is a highly recognised, boutique legal firm located in Brisbane, Queensland, whose pedigree goes back more than two decades.
We pride ourselves on being an energetic firm of practitioners, who are results focused, concentrating on delivery of quality advice, as quickly as possible. Our lawyers are accessible to clients directly, and as necessary.
The firm focuses on the following areas of practice:
Commercial litigation
Insolvency
Commercial Law
Graduates
Cowen Schwarz Marschke is recognised as a leading employer of graduates in Queensland.
Our graduates can and do achieve the highest positions in the firm over time.
We aim to employ staff with good academic results in professional subjects and a wide and diverse range of other interests and activities.
Graduate Experience
All graduates will receive a broad range of litigation, property, commercial and insolvency experience, including opportunities for 'hands-on' experience from an early stage, and mentoring by our highly skilled Principals and senior lawyers, who are leaders in their fields. All of our graduates have been admitted as Solicitors, with considerable experience in each of the main fields in which the firm practises, as well as experience in related commercial fields of law such as corporate law, revenue law and associated fields.
Our program provides graduates with real work experience, together with part time course work through an approved course of practical legal training (the cost of which is advanced by us), with a view to admission as a legal practitioner of the Supreme Court of Queensland after 12 months.
Professional Development
The firm offers a comprehensive professional development program. In addition to the wide range of quality experience, after completion of the 12 month program graduates will be expected to be capable of managing some of their own matters with direct exposure to clients, issues of legal importance and assisting with Court appearances.
The firm also encourages continuing education, sponsoring not only in-house legal education, but also external CLE and further formal education programs such as Masters degrees. Residency Requirements·· Australian Citizens and Permanent Residents only (inc. New Zealand Citizens).
Closing date for applications: 31 October 2023.
Applications
Intending graduates should lodge formal applications or queries to: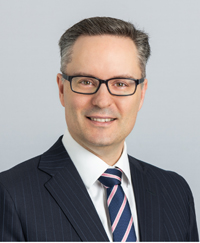 Mr David Schwarz
Staff Partner
GPO Box 345
Brisbane Qld 4001
By email to: [email protected]