Cowen Schwarz Marschke Lawyers are seeking an experienced lawyer with at least 5 years or more post admission experience in commercial property, general commercial and corporate work, to assist with leading our commercial property and corporate practice. Experience at Senior Associate or Special Counsel level would be ideal.
The successful candidate will work in a collaborative environment with quality client contact and will be afforded opportunities to develop their own practice, building on our existing strong commercial client base. Our Principals and other senior lawyers will be available for guidance and mentoring as needed, and opportunities to become a practice leader are available to the right candidate.
The role involves a mix of interesting work across the corporate and commercial property practice areas, including company and business sales and acquisitions, corporate structuring and advice, cutting-edge project finance, large value commercial property transactions, commercial leasing and other transactional work. Our clients are small to medium enterprises, international businesses and high net worth individuals.
An attractive salary package is on offer for the role.
Please lodge formal applications or queries to: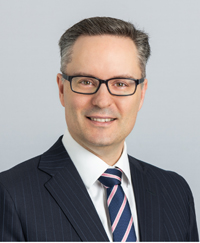 Mr David Schwarz
Staff Partner
GPO Box 345
Brisbane Qld 4001